DFW Quinceanera Limousine and Party Bus Services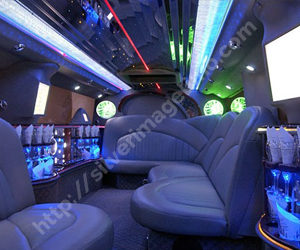 Quinceanera" is the most important day for your "15" year old! This day and evening has to be special and go exactly as you, the parents, want it to go!
Limo Service Dallas provide safety first for your special daughter.
Quinceanera is the celebration of a girl's fifteenth birthday in parts of Latin America and elsewhere in communities of people from Latin America. This birthday is celebrated differently from any other as it marks the transition from childhood to young womanhood. The celebration, however, varies significantly across countries, with celebrations in some countries taking on, for example, more religious overtones than in others.
So, whichever you are looking for, our limo for Quinceanera's need to safe, beautiful, on time, and answer any questions and concerns and most of all have a memorable time for your beautiful daughter!
The Quinceanera celebration traditionally begins with a religious ceremony. So, with that, a reception is held in the home or a banquet hall, which is where Limo Service Dallas come into play for you and your daughter.
The festivities include food and music, and in most, a choreographed waltz or dance performed by the Quinceanera and her Court, which again Limo Service Dallas can take care of all the necessary driving for all…
Celebrate this beautiful day by CALLING US TODAY and fulfill your daughter's dreams!
CALL TODAY at 972-230-8144 or fill out our Free Quote Form.