DFW Airport Shuttle Services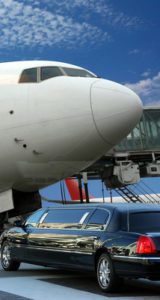 Limo Service Dallas makes sure all clients have an undisturbed limousine ride to all surrounding airports near the Dallas area, such as, Dallas/Fort Worth International Airport, Dallas Love Field and all surrounding airports.
Airports can be frustrating when arriving and departing. We all know that from our own experiences with airports. Limo Service Dallas has alleviated all the pain and your frustrations will be relieved as well. Our licensed professional chauffeurs are well-trained and paid very well as to insure you are treated with the utmost respect during your limo ride to any of the Airports. They all have successfully completed an extensive training program. In fact, they are medically certified and are subject to random drug and alcohol testing. Most importantly, they have also passed a criminal background check. That is important to know when hiring a Limousine service.
All airports can be such a hassle, especially the parking situations, getting there on time or leaving in a timely manner. The parking can just be a horrible experience, thereby, taking up your precious time which just might make you miss your flight. So, by hiring Limo Service Dallas you will leave the frustration of traffic and waiting behind. You won't risk missing your flight with us. One can always rely on us to provide comfortable and reliable transportation to and from your destination. Our modern and luxurious vehicles are equipped to monitor flights and traffic problems also!
Limo Service Dallas will deliver you to the front gate and be assured you will not miss your flight. It's important to know that before you hire a Limousine, they are a reputable company as we are.
Give us all those worries and struggles and we'll take care of them all. Call us right now and let us take you to and from the Airport in comfort and class!
CALL TODAY at 972-230-8144 or fill out our Quote Form.