DFW Graduation Limousine Services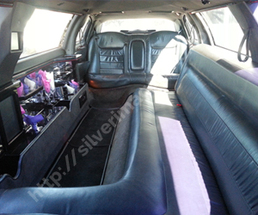 Your time has come, after 'years' of studying so hard, your Graduation day is finally here!
Whether you are Graduating from an area Dallas High School or one of our Colleges like the University of Texas at Dallas, TCU, SMU or the University of Dallas, we Congratulate you on your achievements!
Graduation Day is 'your' day to celebrate in a luxurious Limousine from Limo Service Dallas.
Seriously, you've studied for so many years and whether you are young, middle-aged or a tad-bit older, you alone have earned this degree with all your hard work. Let us put you in one of our classy Dallas Limos or Party Buses and we will take care of all your transportation needs.
The best and only way to go to your Graduation ceremony is to show up in a luxurious limousine. Having an exciting and special time for your graduation is our goal for you. Why don't you start creating those special memories by choosing and renting from our many packages we have to offer at Silver Image Limo?
We have Graduation packages which come at a great discount when you rent them for 5-10 hours or more. Make those special plans for after the Graduation, so that you can take advantage of the full 10 hours of service while getting it at an affordable price.
Your Graduation is a perfect reason to gather everybody together. This celebration is important and riding to the event in style is something our fleet of stretch Limousines will accomplish.
If you are thinking that renting a Limousine is expensive, we'll prove you wrong by offering a package designed to fit your specific needs. That way you will definitely be happy with the price provided. Cheap limos in Dallas is offered by us, but please do not think that means cheap service. Rather, it means affordable Limo prices for your Graduation!
We all know how hard and time-consuming obtaining a degree is. You have given up a ton of time staying home and getting through all your studies. I would say, at times, you would much rather be doing anything else but studying, right?
However, when you're finally walking up to the podium to get your degree, what a great accomplishment you just achieved in your life!
What Dallas Limousine says is, "CONGRATULATIONS TO YOU!"
This is your graduation time and we would love to partake in this special and memorable occasion.
CALL TODAY at 972-230-8144 or fill out our Quote Form.