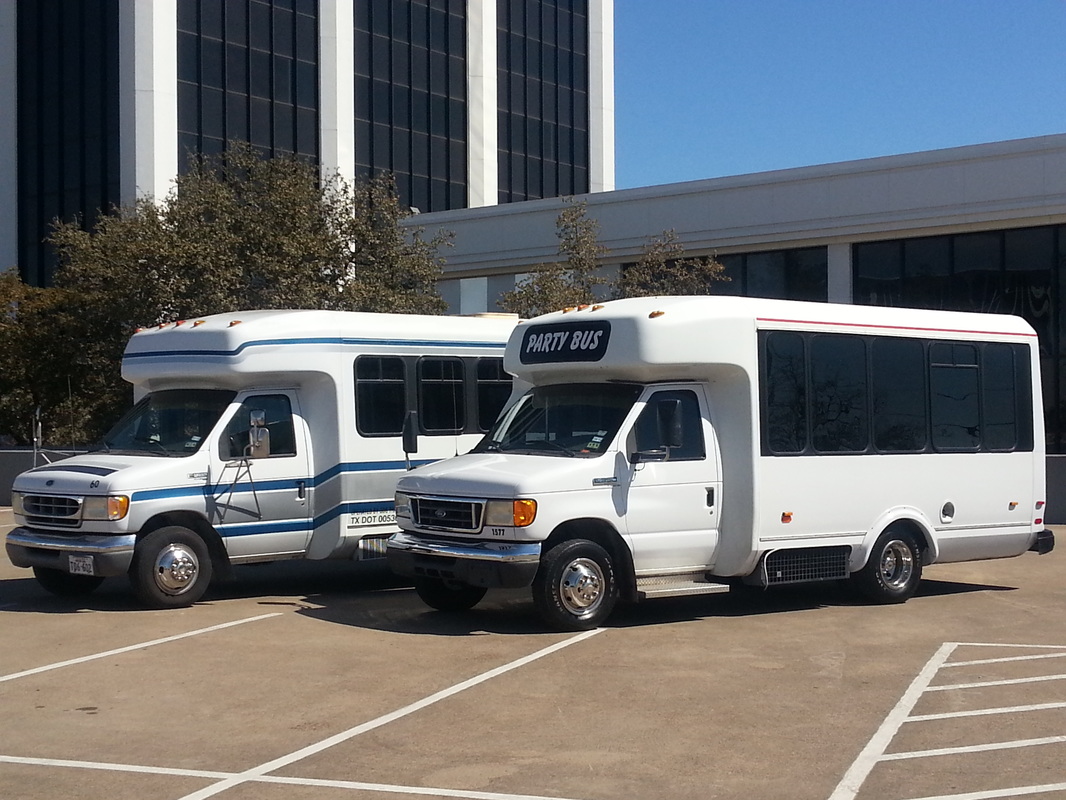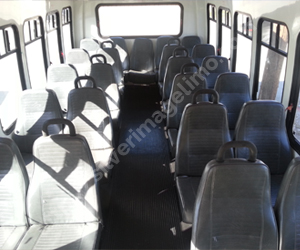 Dallas Passenger Buses and Vans
Our Dallas limo passenger vans and shuttle buses safely transport large groups on business or pleasure outings. Corporate outings, concerts, sporting events, prom, birthday, bachelor/ette parties, or just a night out in the Dallas, Fort Worth area. Makes for a great party ride on a budget.
​*While the pictures on our website are Dallas limo's actual vehicles, they do vary from size, interior color, exterior color, amenities, and passenger count. You may or may not get the actual vehicle in these pictures. Dallas limo does take requests on vehicle color or amenities, but does not guarantee color due to vehicle downtime, or other unforeseen circumstances.
Passenger Van and Bus Amenities Include:
Vans seat 12-14 passengers
Buses Seat up to 14 Passengers with captain chair seating
Tinted windows
Radio with CD and AUX
Reclining seats
Reading Lights
CALL TODAY at 972-230-8144 to learn more about our Passenger Van & Buses or fill out our Free Quote Form