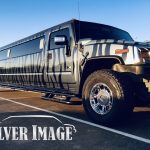 A Luxurious Fleet Awaits: Exploring the Types of Limousines Available for Rental
Introduction: Step into the world of opulence and comfort, where the road unfurls before you like a red carpet, and every journey feels like a grand adventure. Welcome to the realm of limousine rentals! As you embark on a quest to find the perfect limo for your special occasion, the array of options might seem overwhelming. Fear not, for we are here to be your navigators through this enchanted fleet of luxury vehicles. From classic stretch limos to modern SUVs, each ride promises an experience fit for royalty. Join us as we embark on a journey of discovery and unveil the mesmerizing types of limousines available for rental.
1. The Classic Stretch Limousine: Our journey begins with the timeless symbol of luxury – the classic stretch limousine. Elegant and elongated, these graceful beauties exude sophistication and have long been a favorite for weddings, proms, and milestone celebrations. With seating for up to 8 passengers, this chauffeur-driven marvel promises a ride that's as smooth as silk.
2. The Hummer Limousine: Prepare to make a statement with the Hummer limousine – an audacious fusion of power and prestige. With its imposing size and bold design, the Hummer limo accommodates larger groups, making it a popular choice for corporate events and wild bachelorette parties. Packed with entertainment features and a party-ready ambiance, it's time to unleash your inner rock star!
3. The SUV Limousine: For those seeking a perfect blend of sophistication and versatility, the SUV limousine beckons. Combining the elegance of a limo with the practicality of an SUV, this majestic ride accommodates 12 or more passengers and offers ample space for luggage, making it ideal for airport transfers or group excursions.
4. The Party Bus: Dance, celebrate, and revel in the vibrant atmosphere of a rolling party – welcome to the world of the party bus! This mobile nightclub on wheels caters to larger groups with seating for up to 20 passengers. Equipped with dance floors, disco lights, and a pumping sound system, the party bus guarantees a night to remember.
5. The Vintage Limo: Step back in time and indulge in the nostalgia of a bygone era with a vintage limousine. Whether it's a classic Rolls-Royce or a retro Cadillac, these antique beauties evoke timeless charm and elegance. Perfect for themed events, anniversaries, or romantic escapades, a vintage limo adds a touch of old-world glamour to any occasion.
6. The Executive Sedan: Sleek, refined, and tailored for business, the executive sedan is the epitome of professionalism. Ideal for corporate travel or executive meetings, these sophisticated sedans offer a private and comfortable space, allowing you to focus on your work or unwind during your journey.
7. The Mercedes-Benz Sprinter Limo: A harmonious blend of comfort and style, the Mercedes-Benz Sprinter limo is an excellent choice for small groups or intimate gatherings. With plush seating, luxurious amenities, and ample headroom, this refined ride provides an experience akin to a mobile VIP lounge.
8. The Exotic Limo: For the adventurers and thrill-seekers, the exotic limousine is a dream come true. Experience the allure of luxury combined with the power of iconic sports cars like Lamborghini, Ferrari, or Bentley. Brace yourself for a ride that's exhilarating, extraordinary, and purely unforgettable.
Conclusion: As our journey through the captivating world of limousine rentals comes to an end, we hope you've been inspired by the diverse and enchanting options available. From classic stretch limos that exude timeless elegance to exotic rides that ignite the spirit of adventure, each type of limousine promises an experience that transcends ordinary transportation.
Before you set forth on your luxurious adventure, consider the occasion, the number of passengers, and your personal style. Choosing the perfect limousine will ensure that every moment of your journey becomes a cherished memory.
So, what are you waiting for? Cast off the ordinary and embrace the extraordinary as you embark on a limousine experience that's tailored to your desires and aspirations. The road to luxury awaits you!