Coach Buses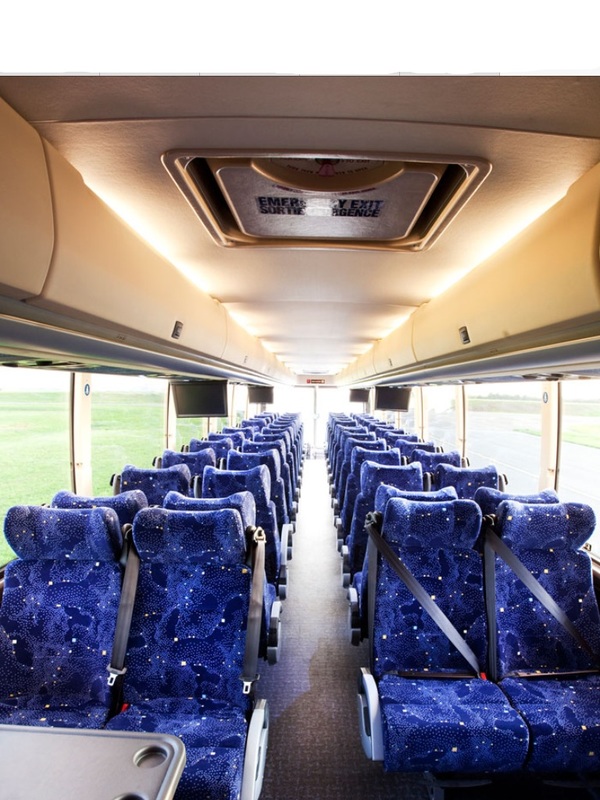 Dallas Charter Bus Service
Coach buses are the perfect way for large group transportation. Transportation needs for the charter bus in Dallas range from large office group outings to out of town ventures for teams, groups, events, or even rescue services. Call us today to get your large bus group shuttles and transportation prices and reservations.
*While the pictures on our website are Dallas limo's actual vehicles, they do vary from size, interior color, exterior color, amenities, and passenger count. You may or may not get the actual vehicle in these pictures. Dallas limo does take requests on vehicle color or amenities, but does not guarantee color due to vehicle downtime, or other unforeseen circumstances.
Limo Amenities Include:
42-56 Passenger Motor Coaches
100+ Luggage Capacity Cargo Area
Late Model Coach Buses
Reading Lights
Radio, CD Player
Perfect for your large corporate events!
6 hour minimum required
CALL TODAY at 972-230-8144 or fill out our Quote Form.